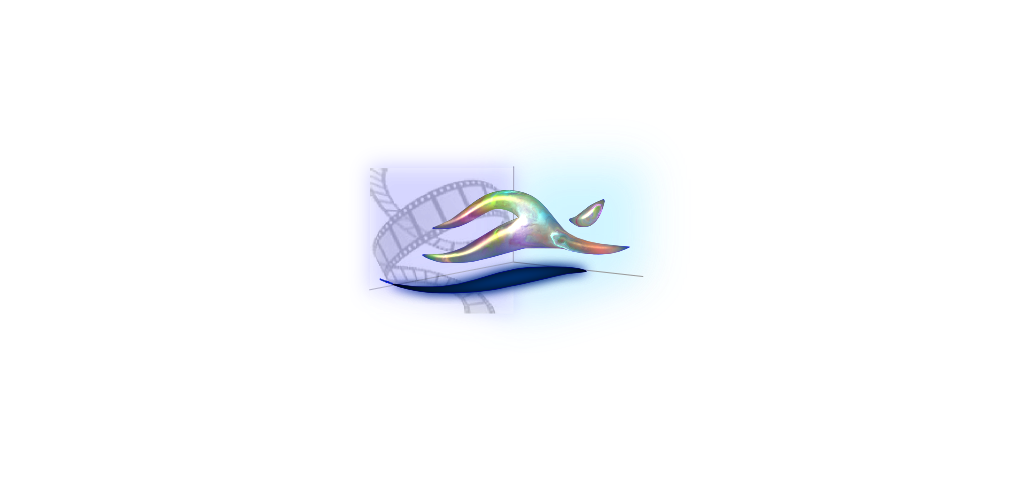 January 23 2016, in the scenic and hospitable Swimming Stadium Bologna "Carmen Longo", built in the twenties of the last century, there was a traning session that saw the investigator as execellent the new face of Italian speed in the 50 and 100 meters free style Marco Orsi (UISP/Fiamme ORO).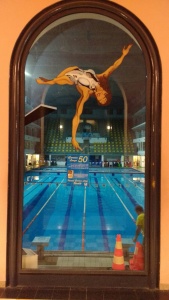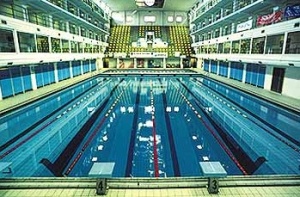 During the session , they were acquired a number of parameters characteristic of the phase of " start" to an assessment by the technical staff of the CN Uisp Bologna company , relating to :
start- and Out (Forces exerted on the starting block)

air phase (take-off speed , angles water inlet)

underwater stage (diving speed , accruals / emersion distances)

cruise swim phase (post emergence speed)
---
The session came from a collaborative assumptions between Roberto Odaldi (technical CN Uisp of Bologna Budrio sample) and MORESWIM in January 2016 and organized in a fairly short time period , it was basically driven by the passion for swimming and a desire to support athletes in improving performance in the tank by increasing the use of technology always respecting the role of coach.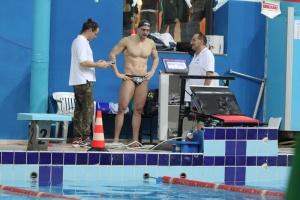 During the session feasibility study , there were included various aspects assessed as the necessity of working with seabed conditions tub that was as close as possible to that of the next Olympic Games to be held in Rio de Janeiro in August 2016 at " Estádio Olímpico de Esportes Aquáticos ".
After setup phase completing during the morning of Saturday 23 Gennnaio 2016, through installing
the instrumented MORESWIM instrumented start block
placing the different cameras ( 5 different observation points )
Fix distance test points ( along a track ) references both underwater and surface area.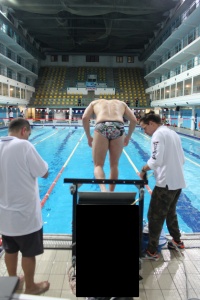 So after the athlete arrival and a couple of starts necessary for an operative evaluation of both mechanical and electronic components in order to maintain highest the athlete's safety conditions, the program training activities agreed in the previous days with coach Roberto Odaldi began.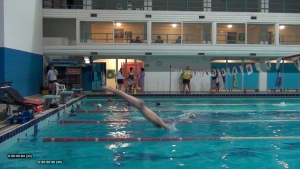 Under the pressures on MORESWIM instrumented start block exerted by the athlete on the session decidedly " important " continued with a scheduled series of starts events with different settings of the " Kick Plate ". Then by video recording activities ( air & underwater trajectories ), MORESWIM has collect the data set of parameters in order to provide list of events observed ( e.g. start block forces, start block release time, take off speed, underwater speed, horizontal ground speed etc.) giving all parameters to coach Roberto Odaldi for final evaluation.
For reason of parameter confidetiality only not all data were been showed by web site.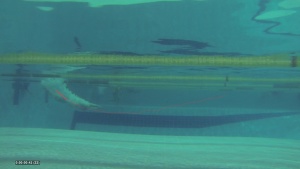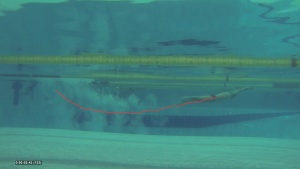 Thanks to this exciting day , following the previous event in St. Vincent with the rest of the Italian National Swimming, the MORESwim Staff adds another source of satisfaction for the work done by continuing to collect human and technical experiences consistency always greater.
With this activity therefore, consolidates and complete the architecture of MORESwim system facilities (e.g. Instrumented Start Block ,Video capture system) integrated by mathematical analysis section is ready to provide a support service to the coach activities is required.
Tanks to:
Marco Orsi (CN Uisp Bologna/Fiamme Oro)
Roberto Odaldi & Matteo Cortesi CN Uisp Bologna
Monica Crovetti (SO.GE.SE Piscine) and the staff of Stadio del Nuoto Bologna "Carmen Longo"
Swimming pool Castiglione
for the availability and collaboration.